The Endless Republican Sludge | Mike Coffman Another Crackpot Republican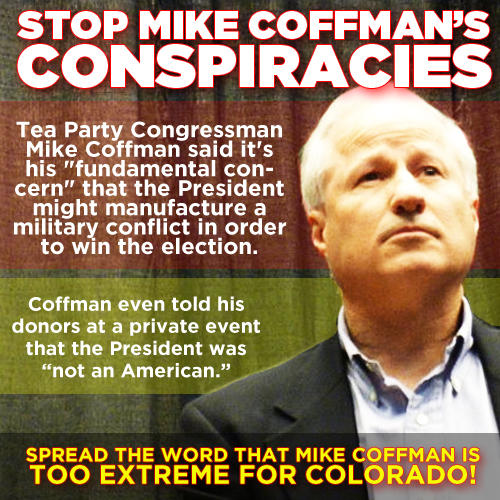 In May, Coffman drew national attention when he made birther comments about Obama, saying that "that in his heart, he's (Obama) not an American. He's just not an American."
The release of the audio clip comes on the same day Coffman released his first TV ad touting his military background.
Democratic State Rep. Joe Miklosi — and a pair of third party candidates — is challenging Coffman in the Aurora-based 6th Congressional District.
"Mike Coffman's pattern of bringing up extremist conspiracy theories shows a high level of disrespect for our Commander-in-Chief and his commitment to the safety of our troops. He owes people an explanation," said Ryan Hobart, a spokesman for Miklosi.
Follow Kurtis on Twitter: @kurtisalee
Coffman says his "fundamental concern" is Obama might use military for political gain
Related articles